2019 Summer update from the land of dreams!
Dear friends of Gagliole,
After a spring that was rainy and cooler than normal, summer has finally arrived, bringing with it… Gagliole's by-now-traditional summary of news.
Pecchia 2015 wins Platinum Medal at Decanter World Wine Awards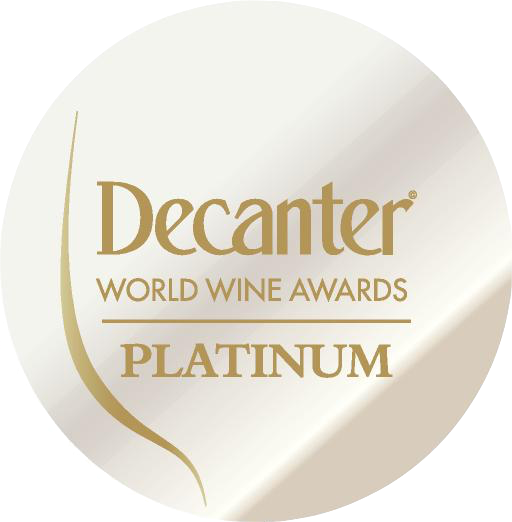 We are delighted and proud to share with you this extraordinary newsflash: only 148 of the 17,000 wines blind-tasted over the course of this renowned British competition were honoured with the prestigious Platinum award by the jury, composed of international experts. They awarded our Pecchia 2015 a score of 97/100 and described it as follows: "Beguiling Sangiovese. As soon as you put it near your nose you know you're in for a vinous banquet! Very intense aromas of red forest fruits intertwined with dark spices. Its focused palate has more red than black fruits, tannins and alcohol balanced but solidly wound. Punch of fruit and parry of structure. The spicy flavours linger long in the mouth. Great expression and wonderful length." We are grateful to the Decanter jury for paying tribute to the hard-working efforts of the Gagliole Team that made this treasure in our portfolio what it is today.
Gagliole 2018 Extravirgin Olive Oil in the prestigious Merum Guide
We were likewise pleased that our Extravirgin Olive Oil was included, for the second year in a row, in the Guide to olive oils published by Merum, the German-language journal specialising in Italy's wine, food and olive oils. The "Taschenführer Olivenöl 2019" includes a mere 136 of the finest Italian oils from the 2018 vintage, all tasted and selected by Merum's expert panel. The growing year was quite challenging, with the result that only a third of the oils tasted were admitted into the guide. Hence our delight in seeing our own oil included. In producing it, we are aways totally committed to absolute quality. All our olives–the Correggiolo, Moraiolo, Leccino, and Frantoio varieties—are hand-harvested and immediately pressed in our own modern press house. The oil is filtered and bottled, and is then stored at temperatures between 10 and 15°C. When it reaches your table, you will find that its low acidity, much below what is legally required, makes it the ideal condiment to heighten the flavours of your dishes, whether crisp summer salads or the more elaborate preparations of Italy's finest cuisine.
Castellina in Chianti's dry-stone walls, now a UNESCO World Heritage Site
Many of you probably read, last November, that UNESCO, the United Nations Education, Science, and Cultural Organization, decreed that the art of the dry-stone wall is a World Heritage asset. In its reasons for the decision, they state that "the art of dry-stone walling resides (…) in building stone structures by placing stones one upon the other, utilising no other substance except, occasionally, dry earth. This art, which constitutes one of mankind's earliest building techniques, is found in various forms in almost all of the regions of Italy, whether used for dwellings or for agricultural purposes. For the latter category, dry-wall construction is used to build the terraces needed for cultivation in particularly steep terrains." It is precisely this latter type of wall that makes our beloved terraces of Gagliole in Castellina in Chianti so one-of-a-kind, where they embrace and guard our vineyards and olive groves. So, thanks to this designation, we feel, even more than before, the heavy responsibility of being stewards of this ancient country tradition, which is manifestly capable of creating a harmonious relationship between man and nature.
Our new winecellar in Panzano in Chianti is off and working!
The construction of our new tasting room and storage area is now rapidly concluding and our new winemaking facility at La Valletta in Panzano in Chianti is now fully functioning with the latest technology in tanks and vats ( in wood,concrete and steel) as well as perfect thermal conditions relying on geothermal and solar technologies. The barrel cellar and bottling area are fully functioning as well, ensuring that our new vintages can already reap the advantages represented by their gorgeous new home, designed by the Studio Associato Mori of Greve in Chianti, which specialises in the construction of high-level cellars.
Toast summer with our Rubiolo 2017 and Biancolo 2018
To round off these new developments, raise your glass with us to the arrival of fine weather, glasses brimming with our Chianti Classico Rubiolo 2017 and with Biancolo 2018. The all-Sangiovese Rubiolo 2017 is a lovely and full-forward wine, with a high-toned crispness that infuses its cherry, strawberry, and wild berryfruit, as well as that classic note of spice, all opening in a harmonious, aromatic dance to savour with a mixed grill with friends and family. Biancolo 2018, a cuvée of Trebbiano and Chardonnay, caresses with its smooth, fragrant fruit, the perfect foil to an intense, crisp personality, a vein of tangy acidity, and a lengthy finish. Served cool, around 10°C, it is heavenly both as an aperitif wine and as a wine that complements all the courses of a meal.
Raise your glass with us for a fine summer with some well-deserved relaxation.
With kindest regards,
Monika, Thomas Bär & the Gagliole Team!